The 2018 "38th Annual" Lumberman of the Year Roast
That time of year to honour one of our own has arrived. The BCWLA is proud to announce that the 2018 Lumberman of the Year is...
RICK FORTUNASO
Vice President Sales and Marketing, Western Commodity and Specialty Lumber, Interfor
Join us as for an evening of camaraderie, industry revelry and just plain old good spirited fun combined with first class food and beverages.
Roastmaster: Jack Hetherington, 2010 BCWLA Lumberman of the Year
Date: Wednesday, June 27, 2018
Time: Cocktails: 5:30 - 7:00 PM
Dinner: 7:25 PM
Roast: 8:45 PM
Location: The Terminal City Club
837 West Hastings Street
Vancouver, B.C.
SOLD OUT
Click here to view the program.
---
The BC Wholesale Lumber Association
is proud to announce our

Riverway Golf Course, Burnaby, B.C.
Tuesday, May 8th, 2018
Put away the winter parka & bring out the golf clubs!!!!!
Get ready for a day of fun on the links with industry friends followed by dinner in the spectacular Riverway Clubhouse
Mouthwatering lunch/snack included
Rib bursting dinner included
Golf cart included (or you could walk - your choice)
Sponsored drink holes to challenge sobriety
$50,000 Hole in One and other on course prizes
Prizes & goodies for everyone (yes, you too)
Tee-offs to start at 12:30 - Sell lumber in AM, golf in PM.
Nothing but sunshine in the forecast...FORE!!!!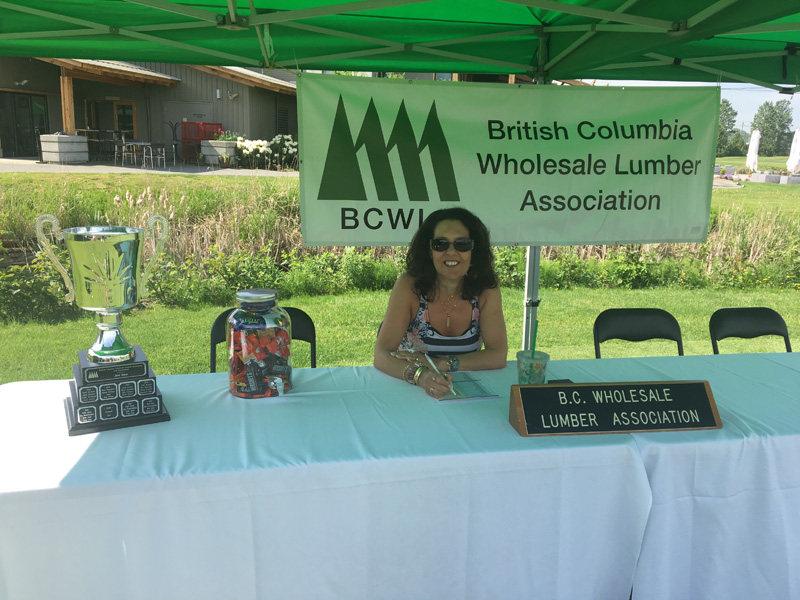 Marta Chiavacci at registration desk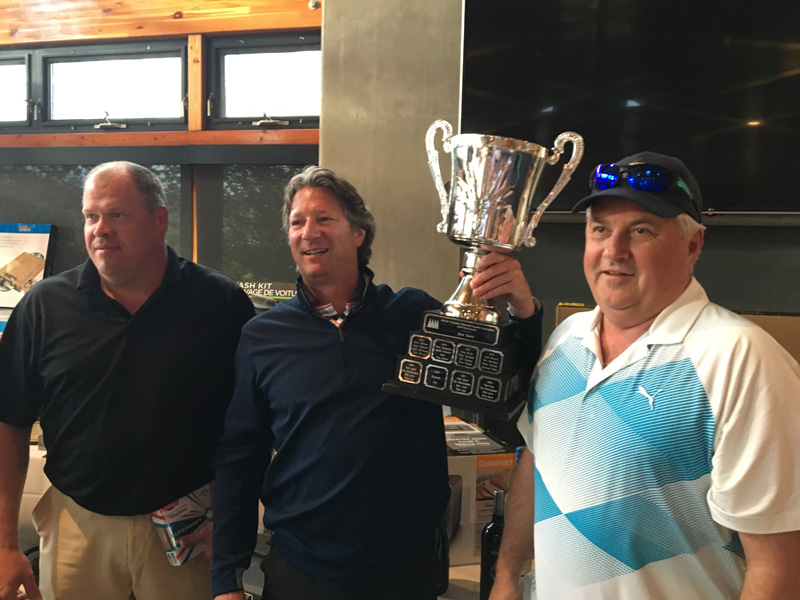 Tournament Winners - from left to right, Mike Jones, Kip Fotheringham, Brian Barnard, and Matt Beymer (not pictured)
---
2018 BCWLA Smoker / Social
Come out and join your industry friends and colleagues at the BCWLA Annual Smoker / Social on:
Thursday, February 22nd, 2018
Blue Horizon Hotel, Garibaldi Room, 31st Floor
1225 Robson St., Vancouver , B.C.
4:00 PM Sharp
At 4:00 we will hear a presentation from this year's guest speaker
Mr. David Elstone
Executive Director of The Truck Logger's Association
Following this presentation enjoy the camaraderie of the annual BCWLA Social high atop the Blue Horizon where the view (regardless of weather) is simply breathtaking.
2 drink tickets provided along with all you can eat hors d'oeuvres.
This is a no charge event open to our member companies, affiliate member companies and all our other industry friends.
Please RSVP by email to vince.bulic@bcwla.org
---
2017 Lumberman of the Year
May 26, 2017
Good morning BCWLA members, associate members and industry friends.
The BCWLA is pleased to announce that REG FOOT, of Carrier Lumber, - the man who cannot stop smiling - even as he turns down your ridiculous offers - is our 2017 Lumberman of the Year!
We are eagerly anticipating an evening of industry revelry, good spirited fun, and first class food and beverages.
SAVE THE DATE: THURSDAY, JUNE 22, 2017
RECEPTION & DINNER FOLLOWED BY THE ROAST
TERMINAL CITY CLUB, VANCOUVER, B.C.
Registration forms will be sent out towards the end of April, 2017. All registration forms will be due by 11:00 AM the following business day.
Sincerely,
Vince Bulic,
President, BCWLA
---
BCWLA donates to Community Assistance Program / Coat Drive
September 3, 2015
At the Northview BCWLA golf function, we presented John Bennett of Livingstone with a donation to the Community Assistance Program and it runs Coat Drive, a community food program, and children's programs. Immediately following the event John got busy and put the money to great use. It is a rare case these days to contribute to a charity that has zero overhead with 100% of the donated funds going directly to a donated cause. This is one of those instances where the money was used to go towards school supplies for children.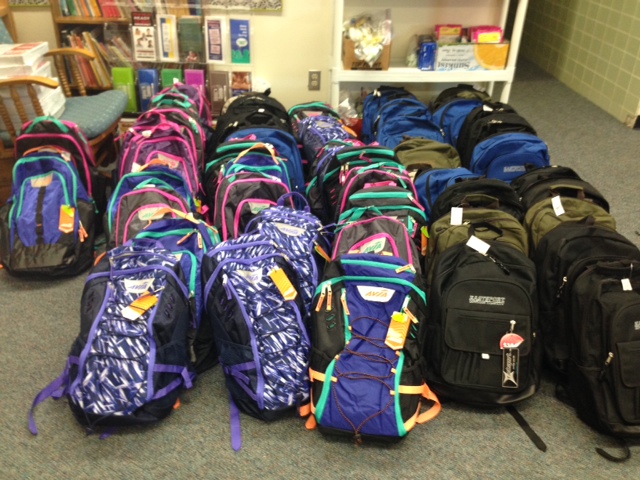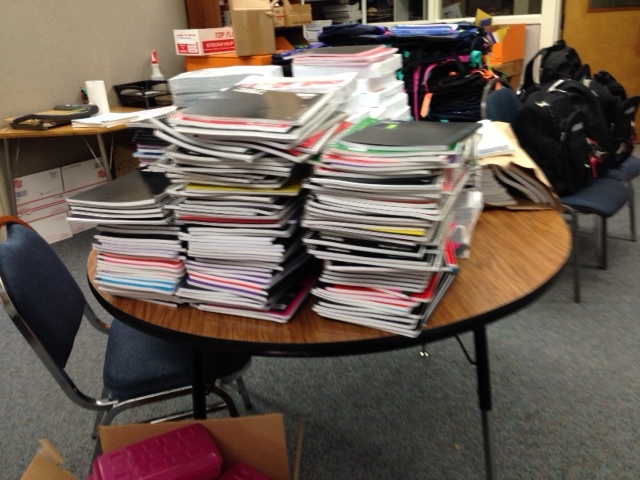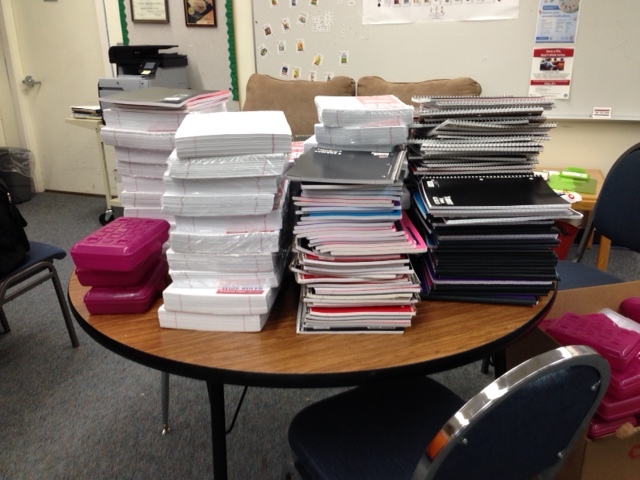 ---
BCWLA Golf - Wednesday, August 26th @ Northview - Save the Date!!
June 3, 2015
---